孟玲美秘书长在开幕式上的主持发言
文/孟玲美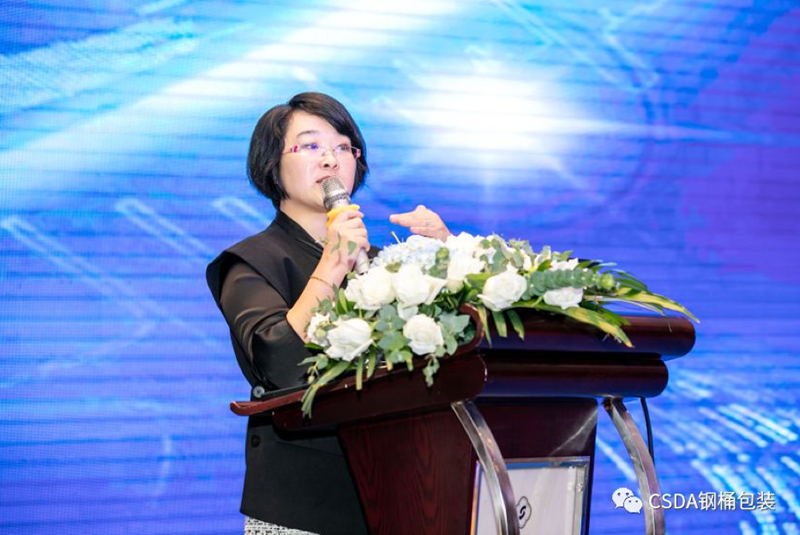 尊敬的嘉宾、同仁们、尊敬的AOSD主席藤井先生,中国包装联合会常务副会长王跃中先生,女士们、先生们:
good morning!
大家早上好!
Welcome to Suzhou, a beautiful city with a rich cultural heritage.
欢迎大家来到苏州一个非常美丽并具有浓厚文化底蕴的城市。
First of all, I appreciate that you all have travelled so far to attend this international steel drum conference! I'm Miss Meng, from the Steel Drum Association of China Packaging Federation. We are very honored to host this conference. As you all know, this is the 10th AOSD International Conference, so it is of special significance. At the beginnign of the preparation, my team and I are a little worried about our hospitality would be sufficient druing the conference. but now i believe that's my overthinking. Thank you for everyone's attention. cooperation and understand us. I'd like to extend my warmest greetings to you on behalf of the China Packaging Federation and all my colleagues from China steel drum industry.
首先,感谢大家不惧路途遥远参加2019AOSD国际会议。我是孟玲美来自中国包装联合会钢桶专业委员会。我们非常荣幸能够承办这次国际会议。众所周知,今年是第十届国际会议,意义非凡。起初,筹备会议期间我的团队和我总是担心国际会议期间照顾不周,从现在看,我相信那是我多虑了。非常感谢大家在过程中的配合、支持和理解。我谨代表中国包装联合会及全中国钢桶行业同仁热烈欢迎大家。再一次感谢大家的参加和出席。
Our Products aren't lonely independent individuals, they are combination of multiple links and processes. So today we are also invitate some representatives, they are Shi Zhiwei Direcoter of his departemnt, from ICT Bureau Suzhou Government, Cao Weiping Vice-Director From Jiaxing por development and construction Management Comnittee. Mr. Wang Songhong Directer from Nanjing Customs Dangerous Dood and Packaging Inspection Center. prominent International and domestic costums wanhua and Basf and famous media xinhua Meadia (Suzhou )Station and other meadia。
Thank you for your attending.
我们的产品—钢桶不是独立存在的,它集合了生产线的各个环节,除了今天我们还邀请了一些检测部门王红松副主任来自南京海关危险货物及检测中心,国内外大客户采购商 万华化学和巴斯夫的代表们,还有国内著名媒体新华社苏州站以及其他媒体朋友们,欢迎你们参加。
Once again thank you for attending.
再一次感谢大家的参加。
Ok ,well Please allow me to announce the official opening of the conference.
好的,请允许我宣布本次国际会议正式开始。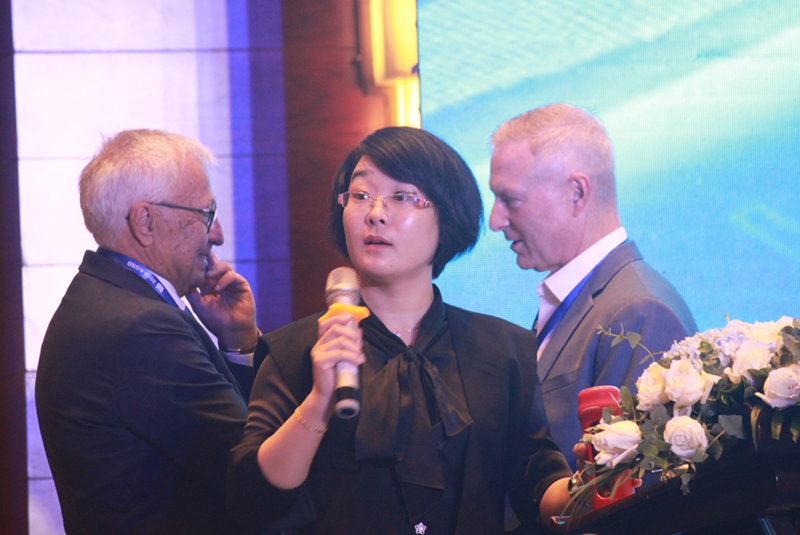 First, please welcome AOSD Chairman Mr. Fujii to the stage:
首先,我们由请AOSD主席 藤井先生上台致辞。
Thank you, Mr. Fuji for your well wishes for the 70th anniversary of the founding of the People's Republic of China. We appreciate it very much!
非常感谢藤井先生的祝贺及对中华人民共和国成立70周年的祝贺,非常感谢。
Now please welcome Mr. Wang Yuezhong, Executive Vice President of the China Packaging Federation to the stage:
下面由请中国包装联合会常务副会长王跃中先生上台致辞。
Thank you Mr. Wang for your great support in this conference and to the CPF. Your encouragement and praise mean a lot to us!
谢谢王会长对本次国际会议的大力支持和对行业的鼓励。
Now please welcome Ms. Ju Chunming from Wuxi Sifang Youxin Group, the current presiding enterprise companies of the Steel Drum Association, to the stage.
现在欢迎鞠春明总经理,同时也是钢桶协会的主任委员上台致辞。
Thank you for your wonderful speech,
谢谢鞠总的精彩发言
As we all know, the steel drum is a kind of packaging container with a long history. It has developed its own system over the years in the world. Today, we are honored to have the ICDM and ISDI Chairman, Kyle Stavig, and the SEFA Chairman.
钢桶是一个历史悠久的包装容器,他自身在多年的发展中已经形成自己的体系组织,今天我们荣幸地邀请到了ICDM和ISDI主席凯尔先生和欧洲制造商协会的副主席美赛的尼克先生。
Now please welcome Chairman Kyle Stavig to the stage.
And let's welcome the SEFA Chairman.
The topic and theme of this conference focus on "the new mission of the industry." In previous years, we focused on topics like technologies and techniques. This year we have extended to include environmental protection, technological innovation and social responsibility commitment. The keynote speeches on these topics will be presented in the following sessions. Now let's start the first session with the topic "World Trend." It will be presented in a statistical way to give everyone a clear picture of the current situation of steel drum industry in various regions.
本次会议的主题是"钢桶行业的新使命"。前几届的会议主题围绕技术和科技,本次会议延长了它的范围包括:"环境保护、科技创新、社会责任"等主题。所有的发言都围绕这个主题进行。好的让我们开始第一个主题发言"世界趋势"。在这部分里,将以数据统计的形式呈现给每一位参会者关于各区域的钢桶现状的清晰图片。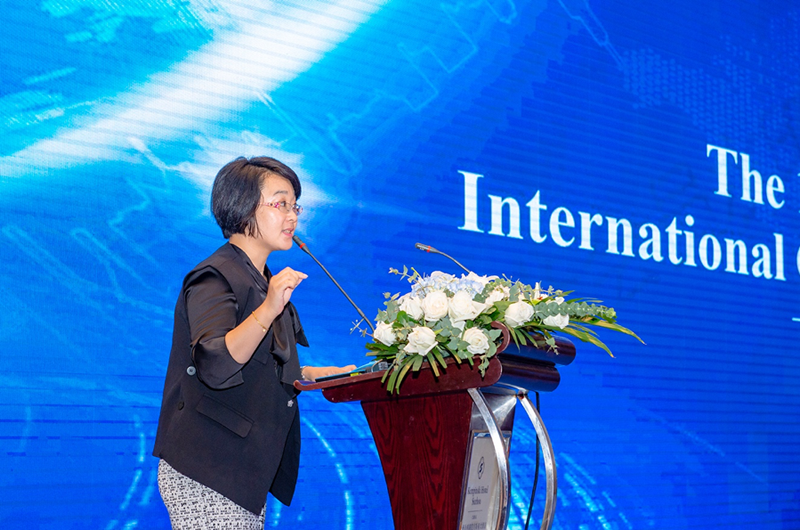 I'd like to say thank you to all the participants and speakers!
感谢所有参加者和发言者
The two-day conference has come to a close. Thank you very much for being here with us. We all come from different countries and speak English with different accents, such as Chinese, Indian and Korean, but it is not a barrier for our conference and communications. We believe there is only one universal language in this international conference. This language is steel drums. Steel drums help us communicate and think all the way…
两天的会议即将结束,我非常高兴我们一直在一起。我们从不同的国家来,说英语带着不同的口音,但是我认为它不是会议和交流的障碍,反而觉得会议只有一种语言,那就是钢桶,我们用钢桶这种语言进行交流、联系以至于同一种方式思考。
Finally, back to our topic. We believe that it is not only the industry's responsibility to protect the environment but everyone's shared responsibility to ensure sustainable development.
最后回到主题来,我们希望环境保护不只是行业的责任和义务,更是每一个人的责任和义务,这有这样我们才能够永续发展。
Profit is indeed very important; it concerns our livelihoods, but the environment is even more important; it concerns our lives. There can be no livelihood without life.
利益的确重要,那关乎生计,但是环境更为重要,关于生命,连生命都没有何谈生计。
Action is more important than words.
行动比任何话都重要,那么做吧!
We look forward to seeing you all again in South Korea in2022. Thank you very much everyone!
我们希望下一届2022年韩国见。